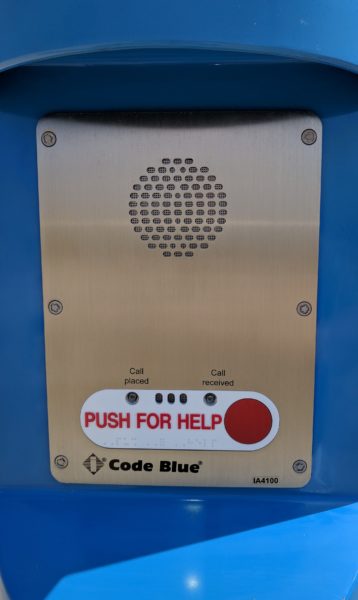 Colleges and universities continue to look out for the well-being of their campus communities by providing easily accessible means to request help with the added installation of products like blue light emergency phones.
One recent example can be found at the University of California, Davis.
According to The California Aggie student newspaper, the police department at UC Davis installed a series of pedestals equipped with hands-free speakerphones at central campus locations in early November. The lights augment seven existing Code Blue Help Points® on campus.
"They're designed in a way if there's an emergency, (they are in) convenient locations where people just pick up the phone," UC Davis Police Chief Joseph Farrow told the student newspaper. "They automatically dial into our dispatch center, and we can dispatch police, fire, EMR, whatever we have to (because) we already know where the location is because they are all coded."
In addition to providing help at the touch of a button, the pedestals are outfitted with video surveillance equipment that can monitor events and incidents that occur on campus.
At the end of the day, it's all part of UC Davis' efforts to improve safety and security for everyone in the campus community, including students, faculty, staff, visitors and the surrounding community.
"We truly are here for the students. That's our job, that's the only job we have and we try to do the best that we possibly can," Farrow said. "Traditional law enforcement defines safety as your physical well-being, but on this campus it goes beyond that — it's about your emotional, psychological security, too. When we work together on projects like this, people will see that is truly what we're working to do and that it's an honor for us to be here and serve."