Seamless Connections, Uninterrupted Safety
Code Blue's
Network

Products
Powering Your Safety Infrastructure
Code Blue's Networking solutions are designed to ensure seamless integration and reliable performance of your safety systems. Our Fusion Network Platforms, including the Fusion Nebula Cloud Network, Fusion Server, and Fusion Virtual Machine, facilitate the connection of all Code Blue products, software, and services.

Whether connecting via analog or IP, cellular or wired, our Nebula Connect Devices and Network Converters ensure that your Code Blue units can be installed and connected anywhere. Explore our networking solutions and discover how Code Blue can power your safety infrastructure.
Platforms
Fusion Network Platforms
When you purchase Help Points® and our Blue Alert Software Suite to manage them, Code Blue can provision the software and services over our cloud, a server, or a virtual machine.
These platforms facilitate the connection, or fusion, of all Code Blue products, software and services by providing a mode of transportation for them all to operate on. Hence, these platforms have been dubbed Code Blue's Fusion Platforms.
Blue Alert Provisioning Compatibility
Not all Blue Alert Software can be delivered over a Fusion Server or Fusion VM. However, Fusion Nebula Managed Cloud customers will always be able to get current and future software programs in the Blue Alert Suite.
Cloud
Server
VM

Fusion Nebula

Fusion Server

 

Fusion VM

 

Diagnostics and Monitoring

O Compatible

O Compatible

O Compatible

 

PBX Software

+ Optional Paging License

O Compatible

O Compatible

O Compatible

 

Video Management

O Compatible

X  Not Compatible

X  Not Compatible
Routers
Fusion Nebula Connect Devices
A Nebula Connect Device does exactly that: it connects you to Nebula. These routers are designed for specific applications depending on the solution you seek.
Analog or IP
In combination with our many converter options, any type of network can be converted to cellular and connect to our Fusion Nebula cloud platform.
Cellular or Wired
The type of connection is up to you: Nebula Connect Devices can all connect via a wired communication line or a cellular one.
NEMA Nebula Connect Device
Best use for Elevator Phones and Small Footprint Phones that can't house a Nebula Connect Device inside itself.
Indoor/Outdoor
Supports 1-2 Analog Phones (or more, in special cases)
Supports 1-50 IP Phones
Help Point Nebula Connect Device
Indoor/Outdoor
Supports 1-2 Analog Phones
Supports 1-50 IP Phones
Help Point Call Stations
Enterprise Nebula Connect Device
Indoor Only
High Volume
1-2 Cellular and 1-2 Wired WAN options for failover
Help Point Call Stations
Converters
Network Converters
The flexibility to place emergency communication solutions anywhere is essential for locations striving to create a safe atmosphere for people throughout large campus settings. Combining Code Blue products with Ethernet extenders and media converters, like those offered by Etherwan, provides a flexible solution that can boost security and customer service regardless of distance and existing infrastructure.
Any Network Option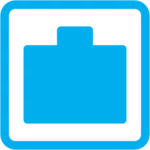 We offer both network converters to ensure you can put a Code Blue unit on your campus regardless of your communication infrastructure. With Code Blue network converters, you can convert your phone line to ethernet, your fiber to a POTS phone line, your fiber to ethernet, or any number of other conversions.
Code Blue provides the following list of network converters:
Ethernet to Twisted Pair
Fiber to Ethernet
Network Switches Converter
Analog to IP
Fiber to Pots
Contact Closure over Ethernet
Talk to your Sales Rep or trusted Code Blue Reseller about your network needs to get the recommended converter for your emergency communications network.
Whitepaper Download
Extending Emergency Communication For Large Campus Settings
Download